New year, New Kim?
As we troll into 2017, Kim K is entering it with grace and value. Since the October when Kim was held at gun point and robbed in her hotel while staying in Paris, Kim has gone M.I.A. from all socials and public appearance's. Not too long ago the glamazon was strutting through airports just for the paparazzi, but after the biggest scare of her life, Kim needed time to get back down to reality and re-evaluate her fame. Although we heard from Kim for the first time on her sisters Snapchat's at their family Christmas Eve party this December, it isn't until this afternoon that she has posted to her socials for the first time since October. She posted one picture with one simple message… "Family."
She not only posted it to Twitter.
But shared it to her Instagram as well…
Is this a deeper message to us all?
We can only take one answer to that, and it's yes. It's easy to get caught up in the buzz of social media and the material desires it creates – Kim gives us some of the greatest style envy. Not only her, but her sisters are leading the millennial revolution in style (you can't say you don't want a Kylie lip kit… if you do, you're lying). With that being said, it's easy to see someone from the surface, and Kim's is usually covered with a whole lot of diamonds and silk, but what we can take from this and her recent (lack of) social media actions and public outings is that she is more than that, and we need to stop forgetting it. It's not about her beauty or effortless style but simply that she is human, with a family, and what's more important and special than that? At the end of the day, she needs to put that first.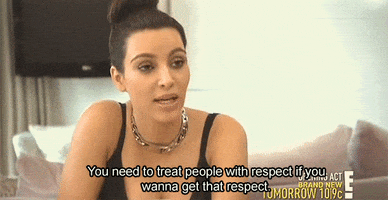 So what do we expect next? For our style sanity, we can only hope for Kim to return to her daily social media presence and public life, but for the sake of safety and normality, we can only wish for the best for her – and maybe she's hoping to change the social stigma around her this 2017 – one that's more real. Either way, go get 'em Kimmy. We missed you.